40A 12V 24v 48v 1000W MPPT solar controller solar charge controller
Product Details:
| | |
| --- | --- |
| Place of Origin | Taiwan |
| Brand Name | MPP SOLAR |
| Model Number | PCM4048 |
| Application | Solar System Controller |
| Rated Voltage | 12v 24v 48v |
| Maximum Current | 40A |
| MPPT solar controller | 40A |
| Battery voltage | 12V 24V 48V |
| Max PV input voltage | 150v |
| Max PV input current 25A | 12 24v solar panel |
| MAx Solar power 1000w | with LCD |
| monitoring software | Metal housing |
Payment & Shipping Terms:
FOB Price:
US $ 200-240/ Piece
Get Latest Price
Minimum Order Quantity:
1 Piece/Pieces
Port:
Keelung
Packaging Details:
1pc / carton ; with user manual and free battery sensor set.
Delivery Time:
2 days
Payment Terms:
L/C,T/T,Western Union,Paypal
Supply Ability:
300 Piece/Pieces per Month
Buyer Protection
ensure your transaction safety
Detailed Product Description
1.40A MPPT solar charge controller
2. 12/24/48v battery system
3.up to 1000w pv power
4.High effieicny
5.connect to PC
PRODUCT DESCRIPTION:
PCM 4048 is a MPPT Solar charge controller with max charging output of 1000W (current up to 40A). This charge controller integrated Maximum Power point Tracking ( MPPT) capability increases performance by 20~25% compare with regular PWM solar charge controller.
*This series also has 1500W/60A model - please select categories from store on the left for more info.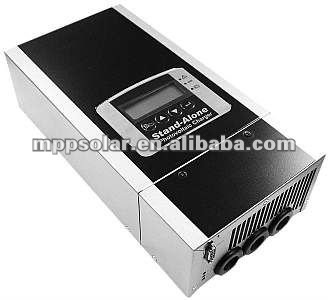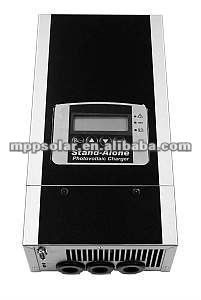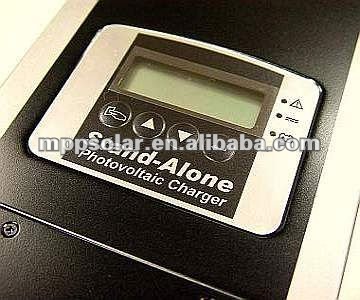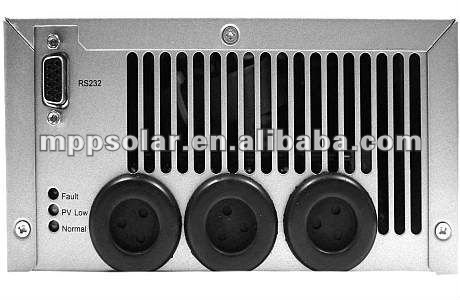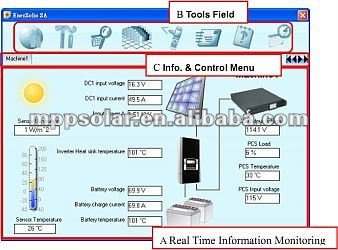 MAIN FEATURES:
Integrated Maximum Power Point tracking (MPPT) capacity increases performance by 20~25% compare with PWM solar charge controller
LCD display, allow to see all the charging information
Intelligent automatic 4 stage charging( bulk/pulse/Float1/ Float2) optimizes system performance
Designed to accommodate project size from 12V ~ 48V ( minimum input voltage 40V)
Max PV/DC input up to 150V
Allows high voltage panels ( 24/48V) to charge low voltage batteries ( 12/24/36/48V)
Parallel up to 254 units (IP address, MODBUS) forr large projects.
High charging current up to 40A (maximum 1000w) output reduces overall charging time.
Max efficiency up to 95%
Automatic battery voltage detection.
Full-feature battery protections.
Battery temperature sensor ( BTS) automatically provides temperature compensation.
RS232 interface connects to PC for software monitoring.
Support all popular lead-acid battery types
Suitable for wall mounting.
SPECIFICATIONS:
ELECTRICAL SPECIFICATIONS

MPPT Range

40~120V@12 or 24V, 50~120V@36V, 60~120V@48V

Max PV Input Voltage

150V

Max PV Input Current

25A

Max PV Input/Output Power

1000W

Recommended Battery Type

Sealed Lead-Acid Batteries, AGM or Gel

Nominal Battery Voltage

12/24/36/48V

Max Charging Current

40A

Ripple Voltage

<± 1V

Max Efficiency

0.96

Standby Power

2W

Charging Schemes

4 stages bulk/ pulse/ float 1/ float2 or 3 stages bulk/float 1/ float 2

Battery Temp. Compensation

-3.3mV/°C/cell

Protections

Battery Reverse Polarity, Reverse Current at Night, Output Short Circuit, Overload (>110%)

LCD Indicator

PV Input Voltage/Current/Power, Battery Voltage/Current/AH, Battery Temp, Voltage Setting

LED Indicator

Normal/Fault/ PV low

GENERAL SPECIFICATIONS

Certification / EMC

CE / EN61000-6-1, EN61000-6-3

Operating/Storage Temp.

-20°C~60°C / -40°C~85°C

Enclosure Type

Indoor , IP20

Working Humidity

100%RH Max Non-Condensing

Dimension

165*330*85mm

Weight

3.2Kg
WARRANTY/QUALITY:
100% QC before shipment. Product made in Taiwan with reliable quality component
CE certified / EN 61000-6-1, EN651000-6-3 EMS passed
Standard 1 year product warranty
Contact us directy for warranty issues.
40A 12V 24v 48v 1000W MPPT solar controller solar charge controller
Other Products from this Supplier
Want to get more exact suppliers with detailed quotations? Post an RFQ now>>


Not sure about product quality? Find reliable inspectors to help ensure product quality!
Related Searches:
Verified

Company

MPPSOLAR INC.